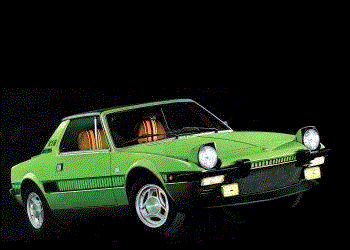 Vous trouverez ici :
un catalogue de pièces détachées, neuves et d'occasion, avec commande en ligne,
des X1/9 à la vente, que vous pouvez demander à essayer,
la possibilité de vendre votre X1/9.

You will find here :
a catalog of parts, new or used, with order in line,
X1/9s for sale, for which you can have a road-test,
the capability to sell your X1/9.

Bonne navigation !
Enjoy surfing !